Professional Divorce, Family, and Civil Mediation
Amity Mediation Workshop, LLC, is a professional divorce, family, and civil mediation practice serving individuals, families, and businesses all along Florida's Emerald Coast. We specialize in "friendly divorce" mediation (divorce without lawyers).
At Amity,  Jamie C. Williamson, PhD and Larry A. Williamson, M.A. empower people to resolve their issues in an amicable atmosphere and to build agreements that serve their unique situation and goals. We support and guide individuals as they work to settle their differences fairly and define for themselves the future of their relationships at home, at work, or in the neighborhood.  
Practice Areas
---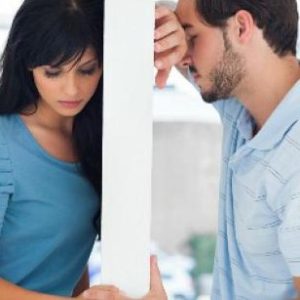 The Amity approach to Divorce and Family Mediation and to the Mediation of Post Divorce Issues will help you reach mutual agreement on your current family issues so that you can build a stable future, rather than be stuck rehashing the past.
Private mediation over Zoom or in our amicable atmosphere lets you remain friendly and keeps you from spending unnecessary time and money as you resolve issues in a way that serves all involved.   We work with couples, with or without lawyers, who have decided to divorce but want an amicable process that empowers them to make their own decisions, build their own agreements, remain on friendly terms, and avoid a long, expensive court battle.
We specialize in the Friendly Divorce approach, which is a mediated divorce without lawyers referred to as pre-suit, pro se. Our Friendly Divorce mediation option involves an affordable, non-adversarial, divorce-without-lawyers process that leads to the filing of an uncontested divorce. Is our Friendly Divorce (without lawyers) right for you? Learn More.
Jamie C. Williamson, a Florida Supreme Court Certified Family Mediator, also is contracted by both Florida's First and Fourteenth Judicial Circuits to provide Family Mediation for the Court-Sponsored Family Mediation Program. Call Amity for information on scheduling Court-Ordered Family Mediation. The process varies by Judicial Circuit.
Click on the Divorce and Family Mediation tab to learn about all the services we have to help couples and families.
---
Marriage Revitalization Counseling, Courses, and Workshops
Our Marriage Revitalization sessions and programs provide an alternative to traditional marital therapy. These courses appeal to couples who want to work out current issues and focus on building their future well-being, rather than staying stuck rehashing the past.  Using a practical, psycho-educational approach grounded in the Gottman Method, we help both distressed and happy couples deepen their intimate connection, work out any current issues, and master the essential habits of couples who stay happily married for a lifetime.
Check out our new "Let's Stay Together" Marriage Refresher Course, which we offer for groups or customize and deliver in a built-for-two workshop format in-person and now over Zoom.
---
Workplace Issues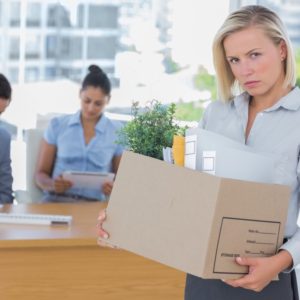 Amity mediators Larry A. Williamson and Jamie  C. Williamson have extensive experience on both sides of many workplace issues such as workers' compensation, wrongful termination, workplace discrimination, sexual harassment, and conflicts between co-workers.  Using a Facilitative Approach to mediation, we help bring about fair and equitable settlement agreements on workers comp and termination issues.  For troubled co-workers who both want to remain with their current employer, we utilize a Transformative Approach to mediation that empowers co-workers to define their own issues, understand each other's point-of-view, resolve their current issues, renew their relationship, and be better at solving future conflicts, all of which helps restore harmony and build community in the organization.
---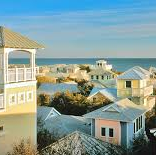 HOA & Homeowner Conflicts
Conflicts naturally occur when people who choose to live in community with one another develop competing ideas regarding fair use of common facilities, neighborhood homes, and landscaping design elements, parking rules, or acceptable noise levels, etc.   Our Good Neighbor mediation helps manage and resolve conflicts between individual homeowners and their HOA or between individual neighbors.   We've found that mediation often offers the best means of resolving issues between people who will continue to have contact with each other (like a homeowner and the HOA staff) and, especially, for people who will continue to live near each other.   Instead of moving out, suing, threatening each other,  building coalitions that involve other neighbors, or stewing in anger, our Good Neighbor mediation allows people to discuss their competing interests in a safe and amicable atmosphere with an experienced, certified mediator to facilitate a civil resolution of their conflicts and to help them restore mutual respect.
---
Business Disputes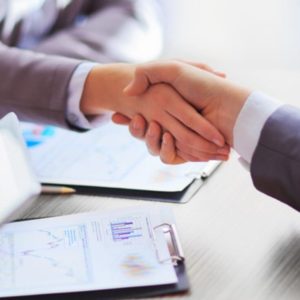 Mediation is a cost-effective way for Licensed Professionals or Small Business owners to resolve conflicts with other professionals, suppliers, customers, the city, neighboring businesses, or with their own business partners. Small business owners and licensed professionals can be overwhelmed by the need to come up with the extra time, money, and expertise to manage a legal dispute. Mediation offers an alternative that saves time and money, while also helping parties reach an agreement that addresses both of their needs, interests, and goals. The process of working things out in mediation provides an experience the parties can draw on if they run into difficulty in the future. So, mediation is particularly useful for entities that want to have an ongoing business relationship, like realtors, contractors, and other service providers.
---
Notary Services
Our in-house Notary Public, Larry A. Williamson, is licensed to notarize legal documents in the State of Florida. As a Circuit-Civil Mediator and experienced Notary, Larry provides confidential assurance that your important documents will be signed and authenticated appropriately, either in-person or electronically following the Florida Supreme Court Administrative Order No: AOSC20-16.