Larry A. Williamson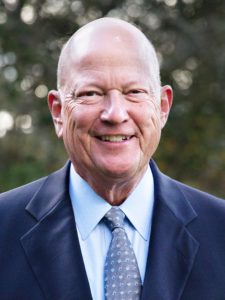 Larry A. Williamson, M.A.,  is a Florida Supreme Court Certified Circuit-Civil Mediator and member of the Florida Academy of Professional Mediators, Inc.  He also is a Florida Supreme Court Qualified Arbitrator, available for non-binding arbitration panels.
Larry brings a deep background of leadership, managerial, administrative, and negotiation experience to the mediation table and to his role as a Principal Partner and Chief Operations Officer for Amity Mediation Workshop, LLC.
Mr. Williamson's resume includes a spectrum of professional work in business, government, finance, education, the not-for-profit sector, and the military. All of these experiences involved diplomacy, maturity, decorum, and strong interpersonal communication skills.
He held senior professional positions in major financial institutions like Regions Morgan Keegan Trust, Merrill Lynch, and Pentagon Federal Credit Union. He served in several governmental branches such as the Kansas Dental Board, the Defense Activity for Non-Traditional Education Support, and as a staff member of the U.S. Congress.
Mr. Williamson also worked in senior leadership positions at the University of West Florida and was Vice President for University Advancement at Maryville University in St. Louis, MO.  He taught political science as Professional-in-Residence at Butler University in Indianapolis. His research focus is U.S. foreign policy and public diplomacy. His book, The Last Three Feet: An Action Plan for Public Diplomacy in the Information Age, was published in 2007.
 During a thirty-year career (both active and reserve duty) in the U.S. Navy, Larry A. Williamson completed multiple tours of duty including as Battle Force Logistics Officer and Assistant Chief of Staff for the Amphibious Task Force during Operation Desert Shield/Desert Storm. He provided on-shore representation for the Commander of the U.S. Seventh Fleet in South Korea.  He retired at the rank of Captain.
Mr. Williamson holds a Bachelor's Degree from Baylor University and a Master's Degree from the University of Kansas.